I had not done any visible work on photo-app for a while (although I pushed a couple of performance releases to significantly improve performance, and I plan to do more in this area); thanks to the suggestion of one of the best photographers on app.net, Jochen Spalding, I have added RSS feeds last weekend (to be precise what I have added are ATOM feeds, if you are into this kind of things).
The feeds are available on two pages: "Latest Photos", and user's portfolio pages. Two possible use cases:
If you still use a feed reader to catch up on your favorite blogs (I still do), you can add photo-app's "latest photos" feed, and you won't miss the new posts again;
If you want to add the photos you post on your blog (or any other site), you can use your portfolio feed for that.
Here are the URLs of the feeds (you will also find a link on the corresponding pages):
Latest Photos:

http://www.photo-app.net/photos.atom

Portfolio (replace taglia with your username):

http://www.photo-app.net/portfolio/taglia.atom
Example
Here is an example, from my portfolio.
[rss url="http://www.photo-app.net/portfolio/taglia.atom" items="3" show_date="1"]
New feature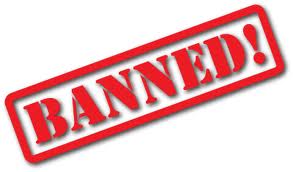 I have also added another new small feature, the option for me to "ban" a user. When a user is banned, no photos are posted and no photos are visible on the site. All content is still there, in case somebody is banned by mistake.
The main reason for this was to ban a bot, which has been spamming with non-original content for too long. @madison_palmer is now gone!
This should help to keep your feed clean if you decide to subscribe.
[highlight1 variation="tile"]As usual, all comments and feedback are welcome![/highlight1]