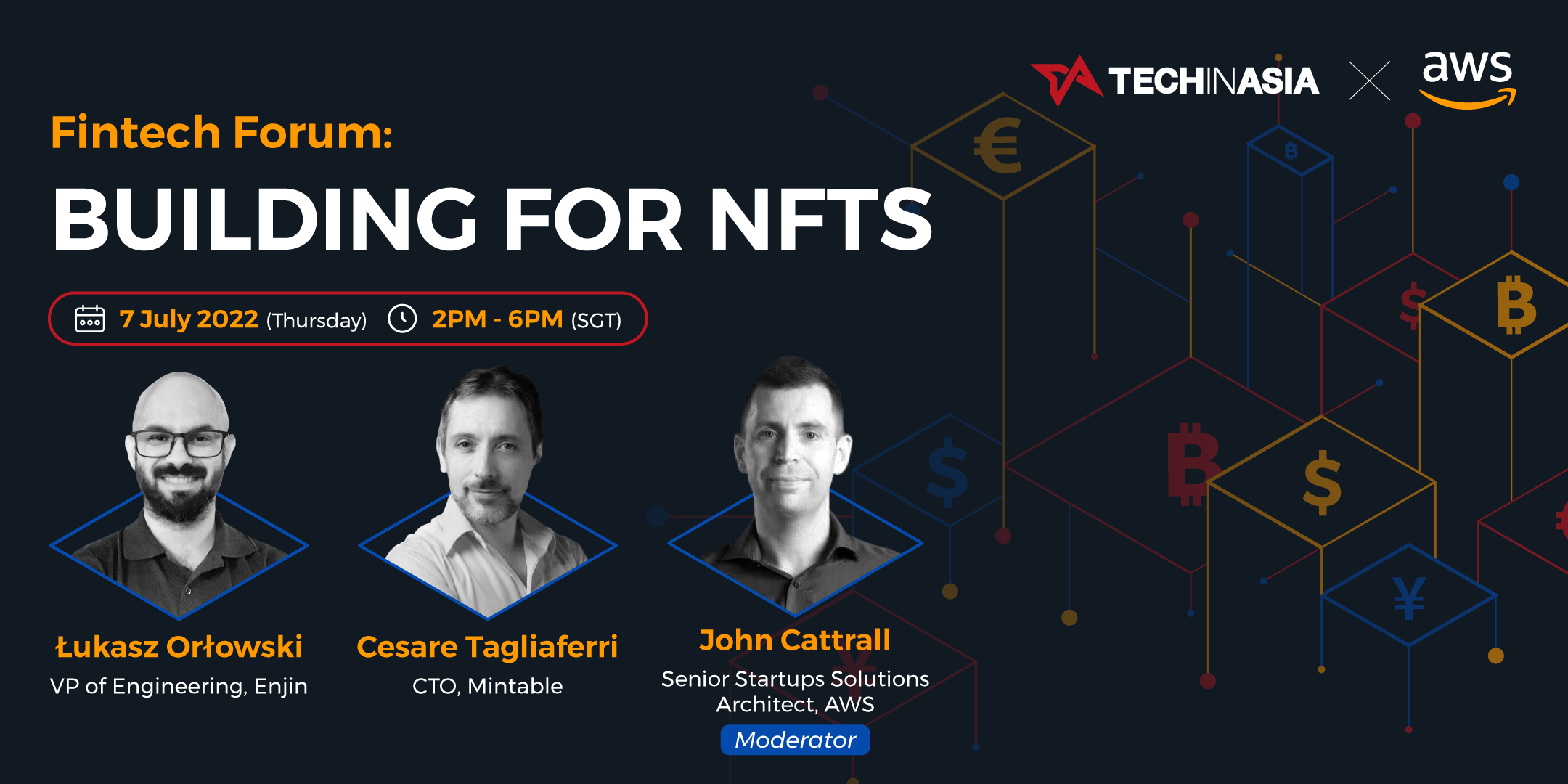 Earlier this week, I had the pleasure of recording a session for the Fintech Forum, representing Mintable.
It is an interesting conversation about NFTs, a bit more technical than what you usually find on this subject. We cover the technical challenges of building NFTs (including how to start and what tools to use), and the challenges of building an NFT marketplace.
The event—hosted by Tech in Asia and AWS—is on July 7, 2022, and is free. You can register here. If I can, I will post the session after the event.